Night of April 15th-16th 2019, far from Paris
Notre Dame,
I never thought I could cry for a building. That just happened. Tonight, I cried. For what – wood ? What about people dying in the Mediterranean sea trying to reach Europe ? What about children's laughs smothered by the dust of bombarding ? What about girls sold for nothing, and chains around elephants' legs, and what about the sound a chicken makes when he is thrown in his cage ? People will start comparing more tragic situations, in a comfortable binary opposition.
Yet I am not crying for an architectural heritage. Nor for the thousand three hundred oaks slaughtered to demonstrate human genius. I know that under any human construction lies the destruction of nature. Our societies constantly throw their arrogance at Time's face. Not so long ago, I wrote in one of my books :
Why should we go against the laws of Nature, saying that all things are bound to disappear. They should turn dirty, be damaged, broken, fixed, modified, and then lost, turned into crumbs, chips, dust. Maybe we have to learn that beauty passes. [ Letter to Snow White», Letters to my generation, ed Michel Lafon.]
There are many ways to love you, whether one believes in God or not, whether we are from Paris or elsewhere, knowing all about history or unable to say at what time you were built, whether we know you by Victor Hugo or Walt Disney. You have been alive for all of us. This is what happens to anything that is truly great, human beings we call geniuses or places of nature we call marvels.
I sadly smile remembering how a few hours ago, I was telling someone how I was not sensitive to architecture. It is simply not a language that speaks to me. But you are so much more than a historical monument. What I love in any building is life it creates around it. I love in old wash houses the memory of women's talks, and the everyday gesture expressing a hard life's work. What I love in prehistoric caves, is this art that hides, the colored blowing, the ancestral hands leaving their imprint with just uncertain torches to see. What I love in churches, is their silence, and how voices resonate when one dares to sing, and the freshness of the stone. These are shelters where one can rest from the world's constant movement and noise.
Because I love churches, I am mad at their destruction. I'm not talking here about any physical destruction, but rather about the destruction of what I dare call their soul. And when talking about it, I would always name you and say : «See, you go to Notre-Dame, it is just insane…» And I would talk about how your beauty is prostituted to mass tourism. I would talk about these flows of people one behind the other, cameras and phones in their hands, too busy trying to take the same picture to listen to what you have to whisper. I would talk about this strange phenomenon by which all those coming to admire the beauty of my hometown actually kill it by the very way they admire it.
Therefore I have not been visiting you for a long time. But you have never deserted me. You will always be the one for whom, during the hardest year of my studies, I would wake up twenty minutes earlier than usual time, and take a train rather than the metro, just to see you and share the morning feast you offer to all early walkers. You will be the place where I would see the beautiful musician I had met a week before, playing in front of your cousin the Blue Mosque of Istanbul :
There you are, in front of Notre Dame. From the well you draw, people draw what they are thirsty for. I don't know in front of what church you stand today. But knowing that somewhere in this world, a girl prospers with just her fingers and four strings is just enough for me.
Tu es là, devant Notre-Dame. Dans le cercle que tu dessines, les gens puisent ce qui leur faut. Je ne sais pas sur quel place tu dresses ta silhouette aujourd'hui. Mais savoir que quelque part dans le monde, une fille prospère avec quatre cordes et dix doigts me suffit. [ Letter to a musician of the street », Letters to my generation, ed Michel Lafon.]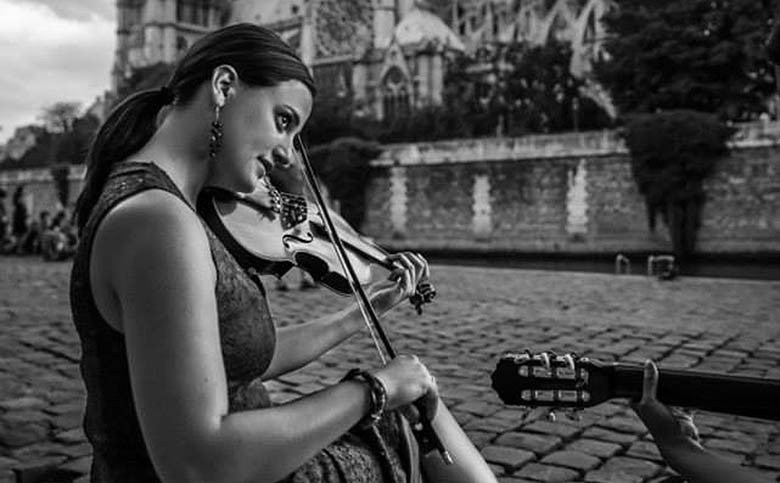 This beautiful girl today is struggling just like you are. It will take time but she will rise again, just like you will.
Every time I walk by you, you remind meof this friendship season. You have the power to call people's memories of a one-time meeting, an unsuspected encounter of a regular gathering. Now I realize, I should not wonder Why am I crying tonight but rather What in me is crying tonight ?
Tonight, as far as I am from Paris, I remember that I am her child. Now I know, I come from here. Last time I felt that way was during the Charlie Hebdo attacks. I was This terrible event reminded me that I was French, because for some unfair reason, I was thousands of kilometers away from France. And wounded in my very soul, like I never had been when facing other terrible events that take place in the world. A part of me covers much more than my individual person. I realized that I belonged to something big. This is what called the people of Paris at your side, a pen in their hand like the flag of what we were : a people of writing. That same feeling draws us today to cry Notre Dame, Our Lady. In the fear of losing you, we found something we had lost : a sense of belonging. To a city, a country, a part of human history.
Not so long ago, in Montreal, a native sculpture representing the native women who are kidnapped in Canada, was destroyed by accident.[1] I remember wondering if this was not the way that sculpture wanted to tell that story after all. Tonight I am wondering if you are not trying to tell us another story, about ourselves. If only we are still able to listen.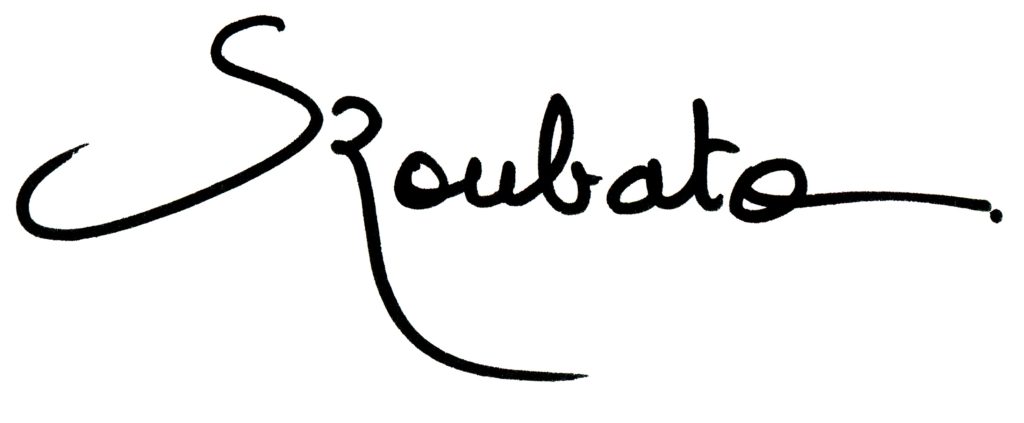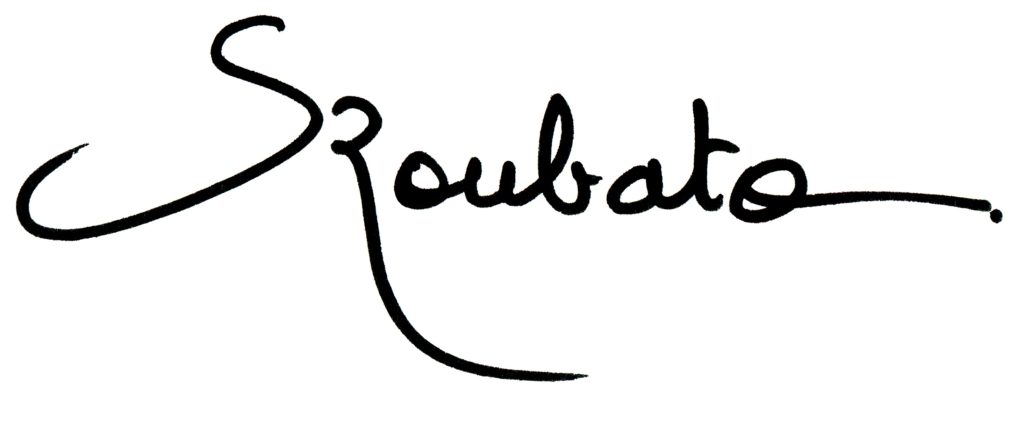 Writing is my only job. If you wish to donate, I can go on. Thank you 
[1]  http://www.sarahroubato.com/scenesquotidien/disparition/
Sarah Roubato published three books in French :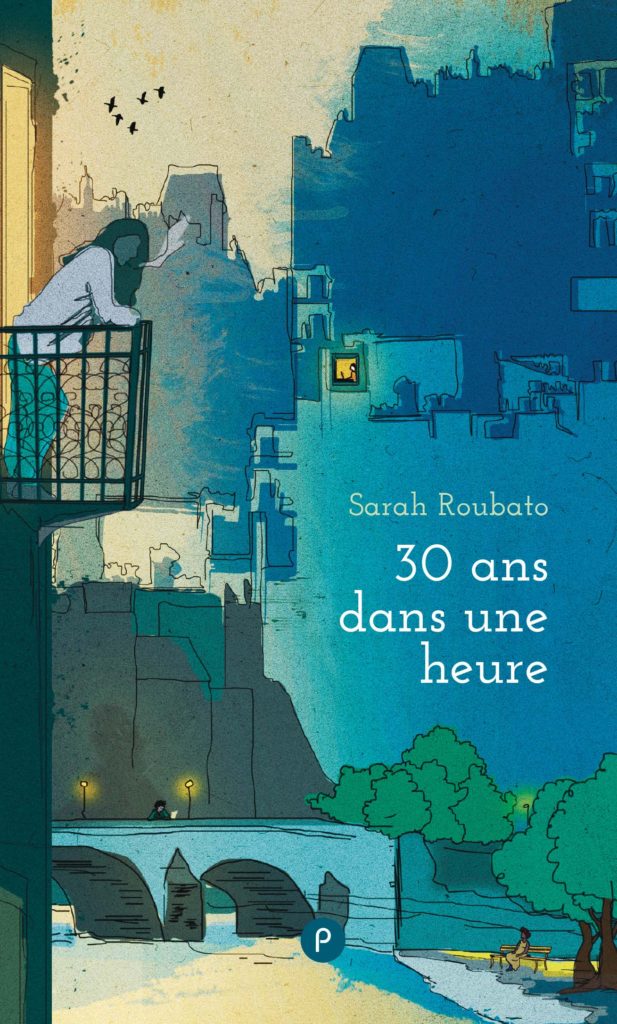 30 years old in one hour Partout en France et ailleurs, ils sont sur le point d'avoir trente ans. Une foule d'anonymes qui cherchent à habiter le monde ou à le fuir, à dessiner leurs rêves ou à s'en détourner. Au cœur du tumulte, ils s'interrogent, se font violence et ce sont leurs voix que l'on entend se déployer 
Cliquez ici pour le commander chez l'éditeur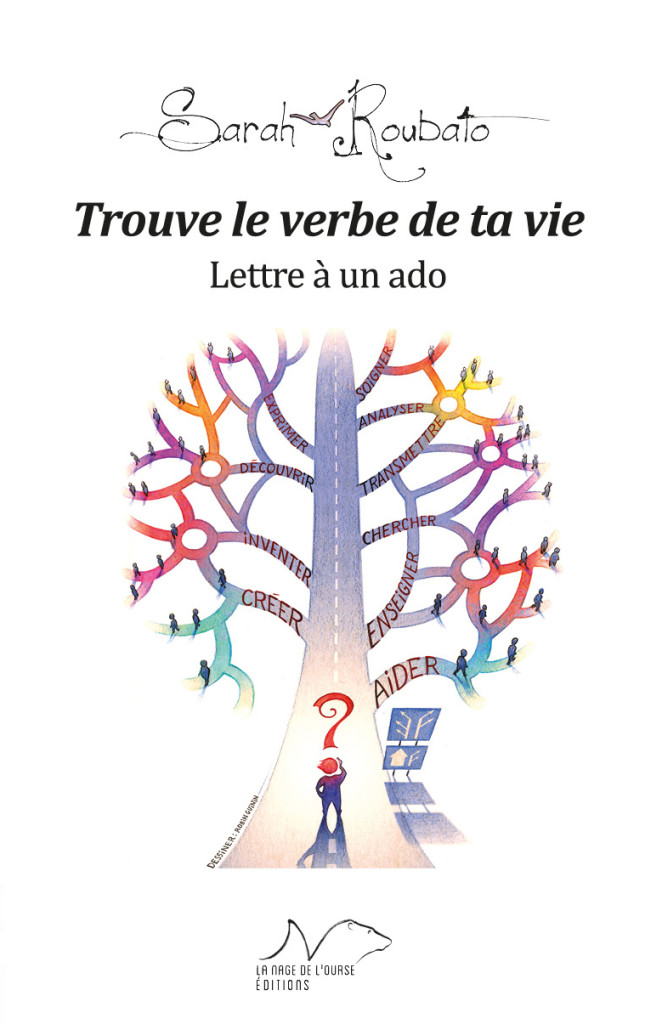 Find the verb of your life Une jeune femme écrit à un adolescent et lui propose d'envisager son avenir avec un autre regard que celui qu'on lui a appris, pour faire face à un monde qui change et qu'il va devoir réinventer. Une lettre qui résonne à tout âge pour ceux qui ont eu envie de quitter les chemins tout tracés et à qui on a dit que c'était impossible.
Cliquez ici pour commander le livre  ou commandez-le dans n'importe quelle librairie.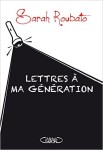 Letters to my generation Un recueil de lettres adressées à toutes celles et ceux, même s'ils ne peuvent pas répondre, qui peuplent la solitude d'une jeune femme éprise de la beauté du monde. Comment la dire, comment la préserver, comment y participer, alors que des forces contraires – l'hyperconsommation, les renoncements politiques, l'ambivalence du progrès technologique – nous isolent toujours plus les uns des autres ?
Cliquez ici pour en savoir plus et lire des extraits. Cliquez sur le livre pour le commander directement chez l'éditeur ou commandez-le dans n'importe quelle librairie